Privacy policy
&

Legal notice
Our website address is: https://hapsi.eu.

117 Vasilissis Sofias Avenue · Athens · 11521
T +30 210 6854799
5 Erythrou Stavrou street · Marousi · 15123
T +30 210 6854399
Thank you for visiting the website of the Hellenic-American Plastic Surgery Institute (HAPSI), a private medical services company registered by the European Union Intellectual Property Office (EuIPO), the Athens Medical Association and the Athens Chamber of Commerce.
By using this Website, you acknowledge and agree that these Terms and Conditions, which include our Privacy Policy constitute the complete and exclusive agreement between us concerning your use of the Website, and supercede and govern all prior proposals, agreements, or other communications. We reserve the right, in our sole discretion, to change these Terms and Conditions at any time by posting the changes on the Website. Any changes are effective immediately upon posting to the Website. Your continued use of the Website constitutes your agreement to all such terms and conditions. If you have any questions regarding these Terms and Conditions, please contact us.
The following terms and conditions rule the use of all services provided by the HAPSI, a Medical Practice. The practice makes available to users its Web Site, www.hapsi.eu. Using the Web Site implies user's full acceptance of General Terms and Conditions. Furthermore, users accept specific terms and conditions, notices or instruction or rules related to specific provisions stated in the General Terms and Conditions communicated to users, whenever their content is not contrary to the mentioned Terms and Conditions. The HAPSI offers free of charge the access to information and its content.
Using the Web Site and its services
It is forbidden to use this Web Site to perform any libellous, harmful or illegal activities, or any activity which contravenes any appropriate practice and custom, or which could offend or harm third parties. In addition, it is forbidden to alter, or try to alter, the functioning of this Web Site, as well as getting access to its data base. Unless previous authorization, especifically granted by HAPSI, users cannot obtain, or try to obtain, any kind of content accessible from the Web Site or the services it offers, using for that purpose different ways to those made available to users, or those used in internet. For this reason,  the HAPSI reserves the right to initiate any legal action against those who misuse and threaten this Web Site and the information thereby included.
Other websites
&

associations
The HAPSI operates independently and does not participate in any Medical Tourism unions or associations, medical tourism promotion companies, medical travel advertising companies or any other third parties. The usage of the name of HAPSI, its website or any of its content is strictly prohibited and protected by GDPR Law.
The HAPSI reserves the right to restrict the access or even expel those persons who misuse the Web Site. The HAPSI does not control, nor it guarantees any lack of virus or other harmful elements in its Web Site, which could cause alterations to its user's computer systems (software and hardware), or to his/her digital documents. For this purpose, the HAPSI will not be liable for any harm or damage of any nature caused for these elements.
E.U. GDPR Law
We adhere to all GDPR law rules regarding patient Data Protection and privacy of patient information.
https://gdpr.eu/

U.S. HIPAA Privacy Rules
We adhere to all HIPAA rules regarding patient confidentiality and protection of private patient information set by the United States Department of Health and Human Services. The Privacy Rule establishes a set of standards for the protection of patients health information. In order to view the HIPAA Privacy rule policy, click here. https://www.hhs.gov/hipaa/index.html
For detailed information from the US Department of Health and Human Services click here.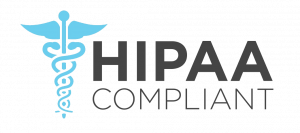 Exclusion of liability for contents and services located outside the Web Site
The Web Site makes available to users technical devices for links which enable access to other web pages or sites managed by third parties. The HAPSI does not hold the ownership for the services or contents in these sites, and therefore is not liable, directly or secondarily for them.
Applicable Law and Jurisdiction
These General Terms and Conditions are subject to the E.U. and the Greek Law.
The information contained in the HAPSI's website is general information which may not be applicable in all situations, and does not constitute a second opinion or initiate a physician-patient relationship. The information is not intended in any way to be medical advice or to replace medical advice offered by plastic surgeons, physicians or other health care professionals. If you are considering plastic surgery, or any other cosmetic treatments presented on this website, it is important that you schedule a consultation with a qualified plastic surgeon to learn the specifics as they pertain to the needs and requirements of the individual considering such treatments. During your personal consultation, your unique goals and desires for surgical improvement can be discussed and evaluated. The HAPSI strongly advises that an in-person consultation, wherein a history, examination, assessment, and thorough in-person discussion of the benefits, risks, and alternatives of and to various treatments be conducted. While the HAPSI makes every effort to ensure the accuracy of content, it makes no warranties, guarantees or assurances that the information contained herein is in every respect accurate or complete, and is not responsible for any errors or omissions, or for the results obtained from the use of such.  As the art and science of plastic surgery are continually evolving, the HAPSI 's approaches and methods in medicine and surgery will change with advances in theory and technique. Therefore, this website does not necessarily represent his most current methods or thoughts. Information obtained from this, or any, website does not and will not ever replace speaking in person with a qualified physician/surgeon to find out the specifics as they pertain to each individual; information obtained on the internet should never be considered a substitute for a full medical consultation.  A formal consultation with a surgeon is required to accurately evaluate the procedures presented here and whether or not you are a candidate for a procedure or surgery.
We may revise this Privacy Policy from time to time. If we decide to change our Privacy Policy, we will post the revised policy here. As we may make changes at any time without notifying you, we suggest that you periodically consult this Privacy Policy.
We attempt to be as accurate as possible when describing our services on the website; however, to the extent permitted by applicable law, we do not warrant that the descriptions or other content available on the website are accurate, complete, reliable, current, or error-free.
THE WEBSITE IS PRESENTED "AS IS." WE MAKE NO REPRESENTATIONS OR WARRANTIES OF ANY KIND WHATSOEVER, EXPRESS OR IMPLIED, IN CONNECTION WITH THESE TERMS AND CONDITIONS OR THE WEBSITE, INCLUDING BUT NOT LIMITED TO WARRANTIES OF MERCHANTABILITY, NON-INFRINGEMENT OR FITNESS FOR A PARTICULAR PURPOSE, EXCEPT TO THE EXTENT SUCH REPRESENTATIONS AND WARRANTIES ARE NOT LEGALLY  EXCLUDABLE. WE ARE NOT RESPONSIBLE FOR TIMELINESS, ACCURACY, UNAVAILABILITY OR INTERRUPTIONS IN AVAILABILITY, VIRUSES OR OTHER DEFECTS IN THE WEBSITE OR ITS CONTENTS. IN NO EVENT WILL WE BE LIABLE FOR ANY DIRECT, INDIRECT, SPECIAL, INCIDENTAL, OR CONSEQUENTIAL DAMAGES OF ANY KIND (INCLUDING LOST PROFITS) RELATED TO THE SITE REGARDLESS OF THE FORM OF ACTION WHETHER IN CONTRACT, TORT OR OTHERWISE, EVEN IF WE HAVE BEEN ADVISED OF THE POSSIBILITY OF SUCH DAMAGES.
Comments
When visitors leave comments on the site we collect the data shown in the comments form, and also the visitor's IP address and browser user agent string to help spam detection.
An anonymized string created from your email address (also called a hash) may be provided to the Gravatar service to see if you are using it. The Gravatar service privacy policy is available here: https://automattic.com/privacy/. After approval of your comment, your profile picture is visible to the public in the context of your comment.
Media
If you upload images to the website, you should avoid uploading images with embedded location data (EXIF GPS) included. Visitors to the website can download and extract any location data from images on the website.
Cookies
If you leave a comment on our site you may opt-in to saving your name, email address and website in cookies. These are for your convenience so that you do not have to fill in your details again when you leave another comment. These cookies will last for one year.
If you visit our login page, we will set a temporary cookie to determine if your browser accepts cookies. This cookie contains no personal data and is discarded when you close your browser.
When you log in, we will also set up several cookies to save your login information and your screen display choices. Login cookies last for two days, and screen options cookies last for a year. If you select "Remember Me", your login will persist for two weeks. If you log out of your account, the login cookies will be removed.
If you edit or publish an article, an additional cookie will be saved in your browser. This cookie includes no personal data and simply indicates the post ID of the article you just edited. It expires after 1 day.
Embedded content from other websites
Articles on this site may include embedded content (e.g. videos, images, articles, etc.). Embedded content from other websites behaves in the exact same way as if the visitor has visited the other website.
These websites may collect data about you, use cookies, embed additional third-party tracking, and monitor your interaction with that embedded content, including tracking your interaction with the embedded content if you have an account and are logged in to that website.
Who we share your data with
If you request a password reset, your IP address will be included in the reset email.
How long we retain your data
If you leave a comment, the comment and its metadata are retained indefinitely. This is so we can recognize and approve any follow-up comments automatically instead of holding them in a moderation queue.
For users that register on our website (if any), we also store the personal information they provide in their user profile. All users can see, edit, or delete their personal information at any time (except they cannot change their username). Website administrators can also see and edit that information.
What rights you have over your data
If you have an account on this site, or have left comments, you can request to receive an exported file of the personal data we hold about you, including any data you have provided to us. You can also request that we erase any personal data we hold about you. This does not include any data we are obliged to keep for administrative, legal, or security purposes.
Where we send your data
Visitor comments may be checked through an automated spam detection service.
Using the Web implies being aware that the Web may contain information, software, photographs, graphs, music, sounds, images and other materials and services supplied directly by the HAPSI, or under licence, by independent suppliers. All this content will be protected by various regulations concerning industrial and intellectual property as well as by regulations concerning private property. Therefore, users can view Web contents and even print, copy, save them on their computers' hard disc or on any other device, as long as this is for their personal and private use. For this reason, using the contents for commercial purposes as well as their distribution, modification, altering or de-compilation without prior authorisation in writing by the HAPSI are strictly prohibited. Should the later be the case, copyright must be held intact. Any use or modification of the contents to be used for any other purpose that the one authorised, will be considered as a violation of the international laws governing copyright. Under no circumstances access to the Web Site implies any kind of surrender or transfer, either total or partial, of industrial and intellectual property as far as the contents of the Web Site are concerned. All trade marks mentioned in the Web Site are the property of their owners and its contents and origin are the responsibility of their legal owners.
Copyright © 2022
The Hellenic-American Plastic Surgery Institute, All worldwide rights reserved